Progressive St. Petersburg… and its dividing line
Lavish funding continues to fuel St. Petersburg's dynamic downtown growth, while residents and business owners in Districts 5 & 7 come up empty-handed. 
by Richard Boore and Kate Reuter
There's no doubt about it, the Burg is Booming! A sleeping giant has awoken, and the City of St. Petersburg boasts a 'flourishing' greater downtown area, as the City's website reads "Revitalization of the downtown core continues with projects that include new retail shops, restaurants, research facilities, residential towers, craft breweries, and cultural facilities." 
Just this year, the city reported nearly 20 major new construction/redevelopment projects in play within District 6, (which boundaries include the heart of downtown St. Petersburg, extending from the highway to the bay, and from Old Northeast to Pinellas Point Drive South). Some of the more exciting developments published on the city's website include projects like: 
– Nearly completed, luxury high-rise condo building, One, crowned tallest building in St. Pete. 
– An 8,740,000 square foot redevelopment plan for Tropicana Field, promoting "expansion" of Booker Creek, while "enhancing" Campbell park. 
– An $87 million dollar budget (initially $50 million) redevelopment of the St. Pete Pier, "the city's newest waterfront park and attraction." 
Breakthrough improvements are not only exclusive to our downtown core though. Gentrification and vibrant growth within District 6 have made their way up 1st Avenue, giving birth to unique localities with captivating names like "The Edge District" and "The Warehouse Art District." 
St. Petersburg, however, is not District 6. While city officials focus their attention on the main attraction, other citizens and community activists claim that their struggles and calls for support continue to fall on deaf ears. Bordering to the West and visibly set apart by I-275 lies District 7, while just south, on the opposite side of Lake Maggiore is District 5; both mostly segregated, low-income neighborhoods with a long history of exclusion and systematic oppression.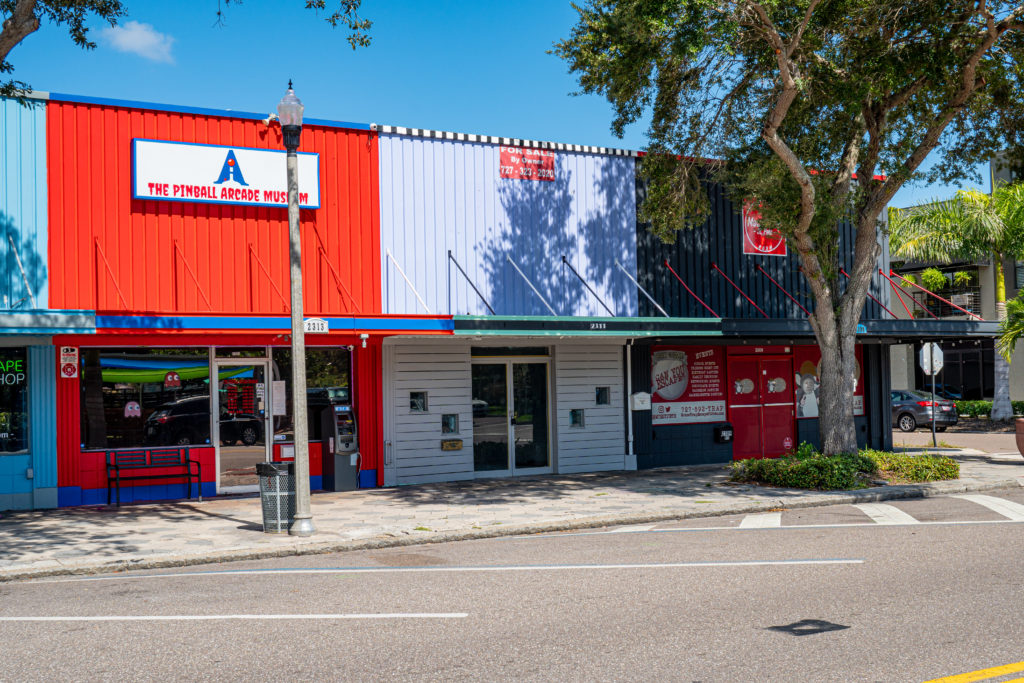 It wasn't long ago that Jim Crow discrimination was enforced in our city, and African American residents were held to the confines of South St. Petersburg. In fact, until the late 1950s, African Americans weren't to set foot outside of their community for anything other than work. North Shore Pool was a "white only" pool. Spa Beach was a "white only" beach. Even the beloved and symbolic green benches of St. Petersburg were "white only" benches. 
It is probably difficult to imagine segregation within the bubble of a progressive city like St. Petersburg; a seemingly racially integrated city, fueled by the arts and graciously supportive of its LGBTQ community. Unfortunately, the truth is, beneath the surface of St. Petersburg's forward-looking exterior lies a sordid past of intolerance and disconnect that has indirectly been upheld through neglect. 
The dividing lines that separate the boundaries of these districts are almost as visible on location as they appear on the map. Bordering the Grand Central District on Central Avenue and east of the highway, smooth sidewalks and freshly planted palm trees line the sidewalks. The construction of two brand new apartments are well under way, extending the length of two city blocks from 18th street to 16th. On the West side, not so much. From here, the road is lined with skinny oak trees, uneven and broken sidewalks and decrepit buildings; some of which are failed businesses up for sale.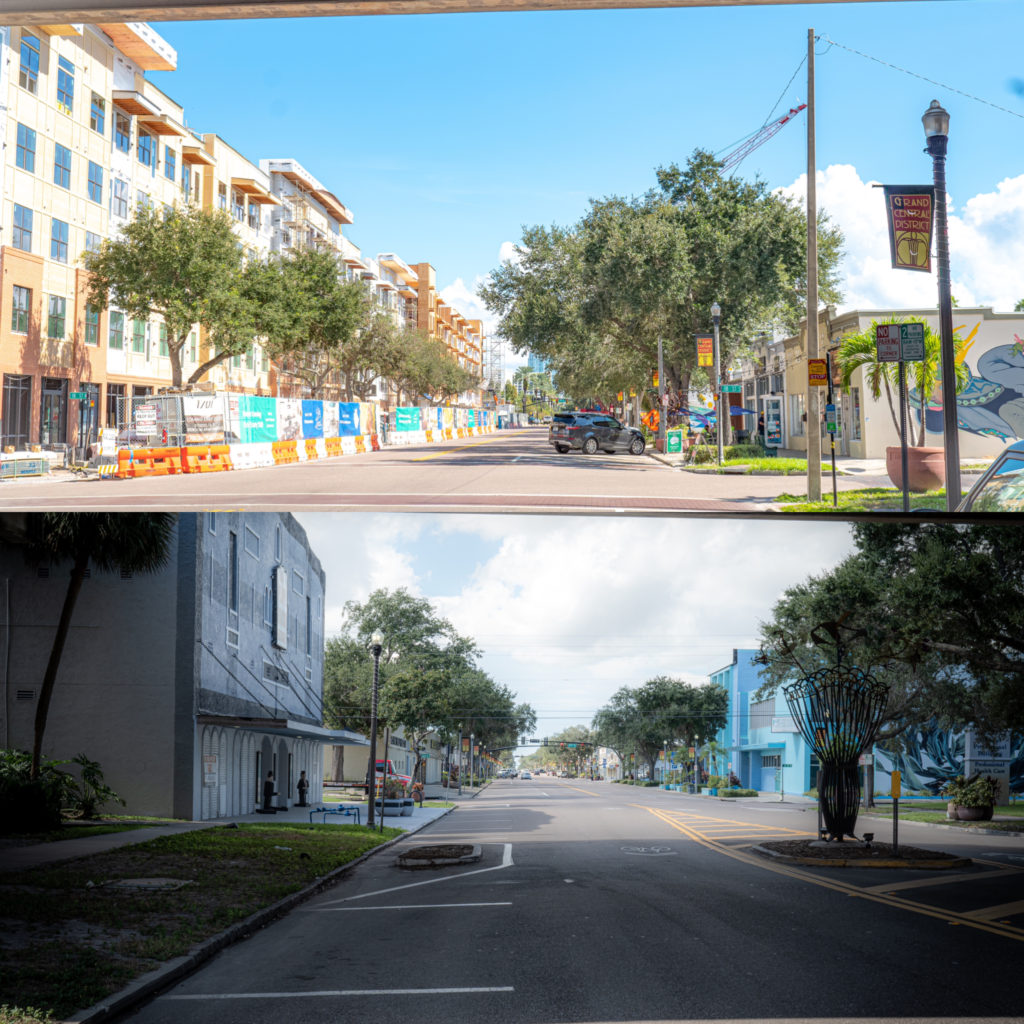 The city of St. Petersburg has developed an abundance of initiatives for grant money, including several CRA (Community Redevelopment Area) programs. These programs provide direct funding to homeowners, property/business owners and developers, designed to support the "three pillars" of the South St. Petersburg redevelopment plan. 
– Place-based opportunities.
– People-based opportunities.
– Housing-based opportunities.
Grants are also offered through TIF programs (Tax Increment Funding), community reinvestment designated for redevelopment, revitalization, and improvement of private sector activity. This includes residential, commercial sites and housing developments. However, David Foote, Executive Director of The Grand Central District, explained that the area along Grand Central District is not eligible for CRA based opportunities. 
"The way it is written now," he clarified, "is that it can't be used for Capital Improvement Projects in a District. It has to be used on properties," Foote said. 
Foote noted his frustration with the lack of distribution through CRA funding and added that the success and growth of the district over the years has generated a lot of revenue but the District is not getting the investment back from the City to help maintain it and make improvements.
"It's time for there to be an annual revenue stream for capital improvement projects," Foote said. "This is where the fight really needs to be."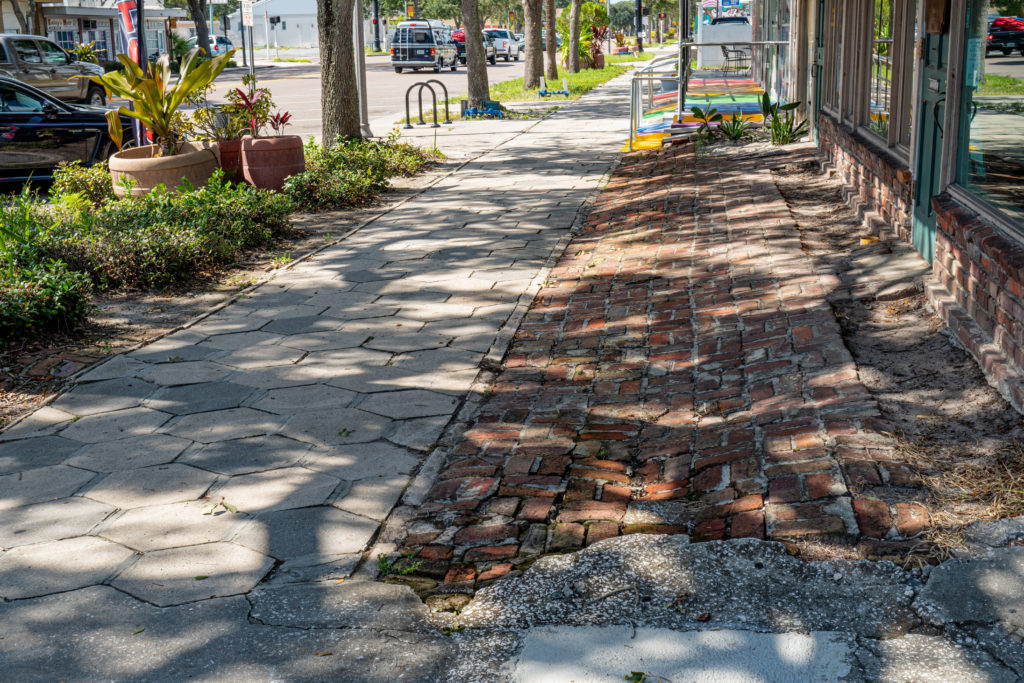 Former House of Representatives Chair and active member of the Pinellas Board of County Commissioners, Kathleen Peters, is a long-time resident and community activist. Peters offers three crucial suggestions for members of each district to get the support they need. 
Build relationships with elected officials – specifically non-contentious relationships.

Use data to justify the needs (eg job creation, or crime rates) – do the research.

Trust the process.
Peters acknowledged that the above may be tedious and frustrating, but she said, "it is necessary in order to have an outcome you can live with."
St. Pete's Economic Development Officer, Gary Jones, oversees TIF funds and has approved this year's funding commitment to a couple of projects within the Edge district at an estimated grand total of $7 million. $6 million toward a public parking garage located on the site of the former police station and $1 million toward a streetscape project.
The FY20 budget proposal for St. Petersburg has capped out at $640,798,937.00 and has allocated nearly $3.5 million in subsidies to the Mahaffey, the Pier, the Coliseum, the Trop, Jamestown and the port, all of which are located in District 6. Most of the items on the budget are ambiguously categorized with titles like "park facilities" or "alley reconstruction," but a number of sizeable community investments are identifiable, none of which positively include Districts 5 or 7. 
While funding requests and redevelopment efforts haven't completely been ignored in districts 5 and 7, the community seems to remain out of sight and out of mind. Grossly disproportionate funding is evident and neighborhood residents and business owners aren't quite buying the claims of "progress." 
To the point, Peters also noted, "The city of St Petersburg has neglected neighborhoods and infrastructure for a long time and now faces a crisis," specifically referring to major sewer problems that are currently estimated at $300 million dollars in a proposed plan to fix. 
Raymond Smith, Grand Central resident and former owner of Grand Central's Numex, closed the popular restaurant's doors after two years in business. As a seasoned commercial real estate investor, he explains how other issues in these areas play a role, like safety concerns stemming from the area's relatively high crime rate. 
Living just behind the former Nitally's restaurant on Central Avenue, Smith has seen his fair share of petty theft and other crimes right outside of his home, inclusively on his short commute to District 5, where he serves as a landlord for multiple Section 8 residences. 
"It's so bad. It's a cycle that needs to be addressed," Smith said.