By Andrea Perez
A corner house willing to help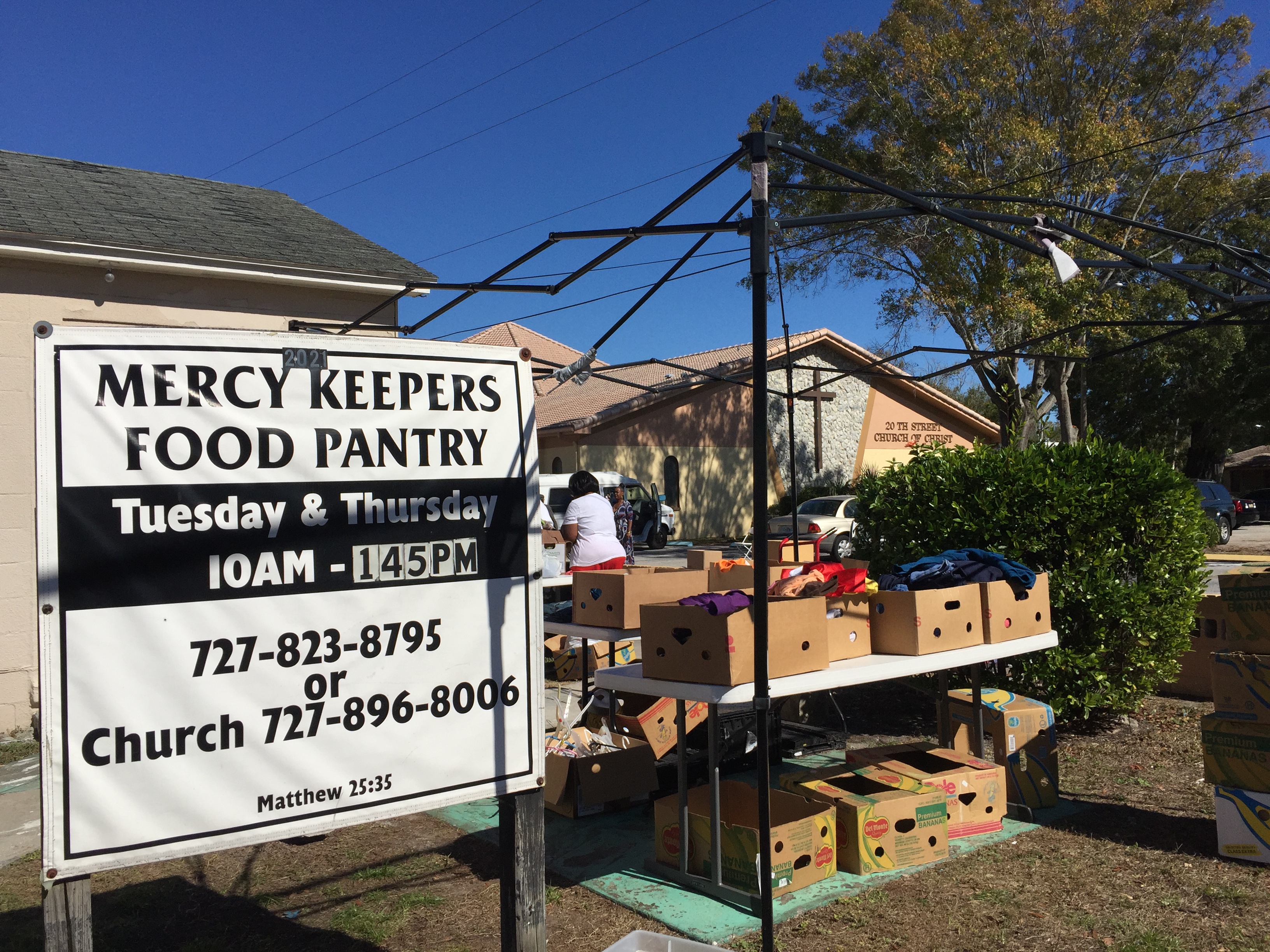 The non-profit organization, Mercy Keepers Inc., located right across from Mt. Zion Missionary Baptist Church on 9th Avenue South, has been providing food and clothing items to members of Pinellas County since its establishment in 2005. Individuals with low-income, as well as other financial or household difficulties can stop by every Tuesday or Thursday of the week, from 10 a.m. to 1:45 p.m. and pick up a meal consisting of a basic nutritional menu.
Giving back
A volunteer pushes a cart with corn filled boxes, a staple produce of the organization. In partnership with Feed America, they are able to offer each person who registers a donation package. Other foods include dried tomatoes, lettuce, potatoes, bread, and a variety of canned goods.
Food for days

"Some days you don't see a lot of people come by, but then by word of mouth from someone who got their package, we'll have others floating in you know, by word of mouth. 'Hey, they have milk today at the Pantry.' Whatever we have, if they register, they get it", expressed H. Hall, who volunteers as secretary of the Board of Members since 2013.